Accelerate your $5M to $500M federal funding opportunities 2-3x faster.
My clients do this routinely, and so can you.
Top Performing Lobbying Firm – 2020, 2021, 2022
Silicon Review - 30 Best Leaders to Watch 2023
It's not about the contract. It's about funding of a contract. If you don't understand the nuances between these two things, we should talk.
When it comes to Federal Government funding, you either get, protect, or grow a budget position.
Would you like a trusted advisor to shortcut the process for getting your contracts funded?
Policy could be preventing sales of your product. Sometimes policies conflict with one another and inhibit your funding.
Would You Like to Engage the Federal Government and Secure Funding for Your Defense and Security Offering?
Clients Who Trust My Expertise
Engaging with the Federal Government is Complex
It doesn't have to be complicated when you've got the right advice.
You have a business or technology solution that you want to sell to the Department of Defense or Homeland Security.
Problem is, there could be policies preventing your sales, your federal funding is at risk, or you're not even in the budget.
The federal acquisition process is complex. Without the process knowledge, time, relationships with the right Congressional and executive decision makers, and integrated understanding of the government process, it's difficult to engage with the Federal Government. You need an integrated plan.
With decades of experience as a Navy Captain, Congressional liaison, corporate lobbyist, and independent advisor, I've led others to funding and policy successes resulting in billions of dollars in sales.
When we meet together, we'll assess your situation, consider the options available, and identify a path with a mutually agreed upon set of objectives.
You'll have:
Direct access to me
No long-term contracts (30-day opt-out)
Together we deliver the best product to the U.S. Government
Top Performing Lobbying Firm – 2020, 2021, 2022
Silicon Review - 30 Best Leaders to Watch 2023
Are U.S. Federal Sales Opportunities Out of Your Reach?
You have a great product that you know would interest the Department of Defense or Homeland Security. You've gone through the process and responded to an RFP. But, in the end, you're either getting a small contract or worse, you're completely overlooked. And you have no idea why.
You need a proven system to properly engage the federal government from start to finish.
Introducing…Capitol Currency®
A comprehensive learning experience led by Gene Moran to help you understand the complexities of federal funding.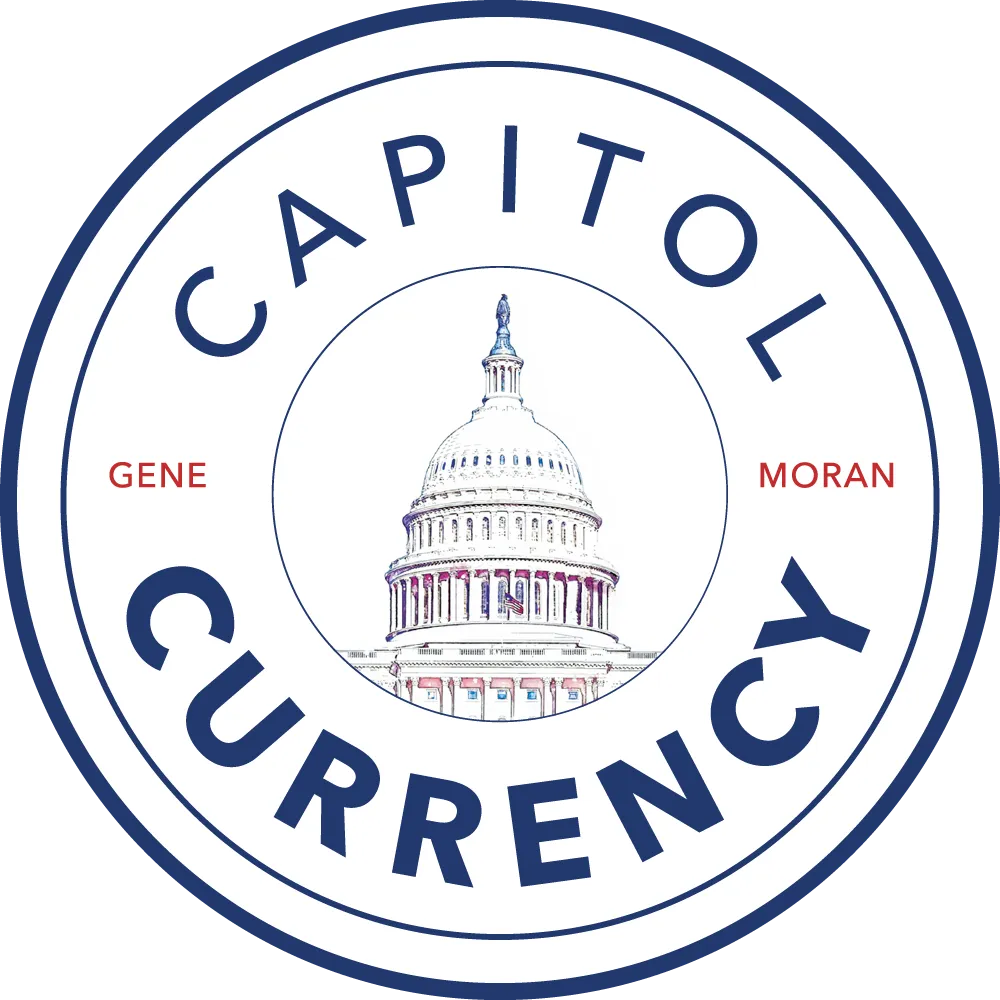 Download Your Copy of 8 Must-Know Elements of the Federal Sale
How to Avoid Missing Federal Sales Opportunities
And receive a free weekly subscription to The Federal Funding Hotwire where you'll receive the latest insights on what's working to help you engage and receive funding.